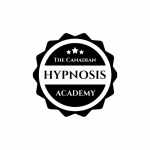 "I started training to become a Hypnotist in October of 2020. Instead of letting the pandemic slow me down I used the isolation time to concentrate on a new challenge that would benefit me as well as train me to help others learn this magical new skill. I set a goal to be certified and met that goal in just over 6 months. I look forward to eventually leaving my old career behind for this new fulfilling, challenging, fun role as a Hypnotist. The skys the limit! The learning will never end; and I look forward to it! My training through the Canadian Hypnosis Academy was fun, flexible, and comprehensive and I receive the support I need through my mentor. I would recommend everyone to use The Canadian Hypnosis Academy for their hypnosis needs!"


"I really enjoyed my hypnosis training. It was so incredible seeing people transform into a better version of themselves and achieving their goals. I was surprised at how fast the day went when I was training…never dull. I was grateful for all the practice time with clients, it made my confidence grow each time I practiced!"
"Like many things; I was interested yet hesitant to actually sign up and take the student training. I knew from previous experience that hypnosis worked well for me and I wanted to understand it further as well as continue to work on myself. Within a few minutes of the training starting; I was excited and thankful I had committed to it. It was intense in all the right ways, it pushed me out of my comfort zone, kept my undivided attention, gave me hands on experience immediately, was backed up by information and paperwork to review later and fully helped me understand how hypnosis changed my life and how I may be able to help others if I chose to one day. I would highly recommend this program for both personal and professional growth."


"I enrolled in the student program with the desire to learn and discover new skills in dealing with my own behaviors and the behaviors of others. What I love the most is the hands on experience, theory is good and all but at the end of the day you need the hands on to solidify your new skills. Unlike other programs I've taken, with this you actually get way more out of it than what you paid for. I highly recommend it if you are interested in learning and practicing Hypnosis."
"I initially started hypnosis sessions to help with weight loss. The changes to my confidence were noticeable to my friends and family, as well as my development of better eating and exercise habits. I decided to join the Hypnosis Training to develop a deeper understanding of hypnosis. Before starting my hypnosis sessions I would never have put myself in a position where I would have felt uncomfortable. I would either leave the room or not show up for events that I thought I might be uncomfortable in. Now I am able to complete tasks that would have made me cry with the feelings of being "put on the spot". On my first day of training I hypnotized a person!! Successfully!!! I am excited to continue training and learning new techniques to improve my life, health and relationships."
"I highly recommend taking a course in hypnosis to anyone who wants to learn how to achieve an outcome or goal or is involved in helping others in setting and achieving goals. I personally cannot express the invaluable experience in learning and taking a course in hypnosis. I was in a place where I was cognitively trying to think my way to a goal/success but was being held back by subconscious beliefs/emotions of the past. Through hypnosis, I have learned how to change theses unpleasant sensory emotions with desirable sensory/emotions and my goal of the future. Whether we are conscious of it or not, we are often limited by false beliefs (both thinking and feeling) of the past experiences because we forecast them into the future. I highly recommend taking a course in hypnosis, especially if you want to change and improve your life, your family's life and/or be more effective with your clients. The instructor is very passionate about teaching and is a wealth of knowledge... I highly recommend her."




"I learned so much in three days, than in lifetime of searching for answers. I am VERY grateful for this training. The training, insight and techniques have provided me with better tools than i have ever received from seeing counsellors and psychologists."




"After taking the training, I find I am becoming more reflective, less reactive, my patience in many situations has increased. My focus is now the visualization of my goals and the conscious choices to reach them, rather than the potential excuses that I allowed to hold me back from my goals before. The techniques learned gave me useful tools to be able to shift my mood and reframe my thinking."
"After experiencing the amazing ability to help, not only control Arthritis pain, but eliminate it, I signed up to take the course. During the instruction time we were given educational information and corresponding paperwork to explain hypnosis, it's history, application, benefits and so much more. It is a fascinating journey of discovery. There is constant hands on learning which is so beneficial and necessary. You try various methods on your classmates and receive feedback for each method. The classes are kept fairly small so each person is able to receive one on one time with the instructor if needed. Our instructor was very in depth and encouraging. She is a wealth of knowledge and generously shares her passion and belief in this hypnosis method. She offers information on how to start a business in this field and how to succeed in it. Hypnosis changed my life and I hope more people avail themselves of an opportunity to learn more about hypnosis and improve their lives and those in their family."




"The training I received was and is life changing. I have a renewed energy and positive outlook at issues I used to have in my life. The SANS model is brilliant and I've told so many people! Life isn't about right and wrong, it's about the experiences we have that get us to our outcome. We NEED to imagine (see, feel, hear) what we want and have FUN making it happen!! THANK YOU!"




"Weekend hypnosis training was great, I do recommend Trisha as a fun and engaging hypnotist and instructor."


"Did online Level One Training and Clinical In Office Training June 18-21 with Trisha Fuller. It was an amazing experience to learn and work with the other students and clients. I thought I might miss out of something online, that was not the case!! There was no needless chit chat, we where able to focus on the agenda with little to no getting off track. I would recommend this class to anyone interested in the field of hypnosis!"


"Becoming a professional hypnotist was the best decision I ever made! Now I make a six figure income and I have more time for family. I am a better entrepreneur, wife and mother because of hypnosis!"
Our Mission is Our Passion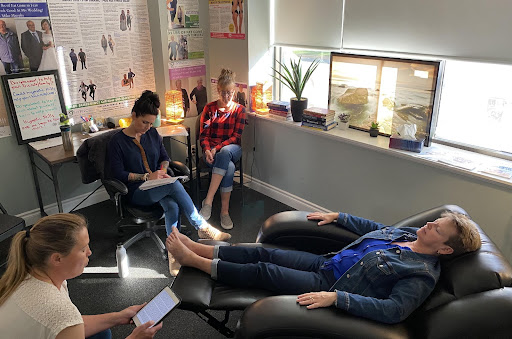 Learn to Do by Doing!  
Regardless of the training you choose you will learn hypnosis by doing hypnosis on other students and clients.  Experience is king!  You see hypnosis.  You do hypnosis.  You experience hypnosis.
Personal Growth
Personal experience is the best way to learn.  You can work on your needs while you learn.  Your hypnotic journey reinforces what you are learning.  You can lose weight, reduce stress, increase confidence and create the life you want while training in hypnosis!  Your investment in training is also your personal hypnosis sessions.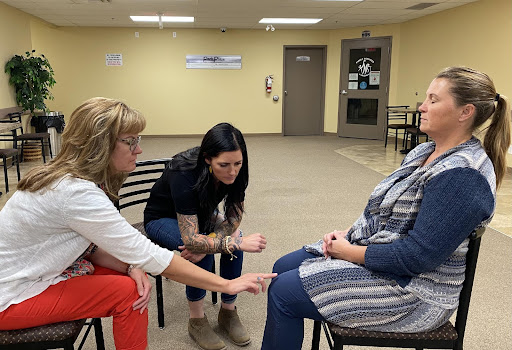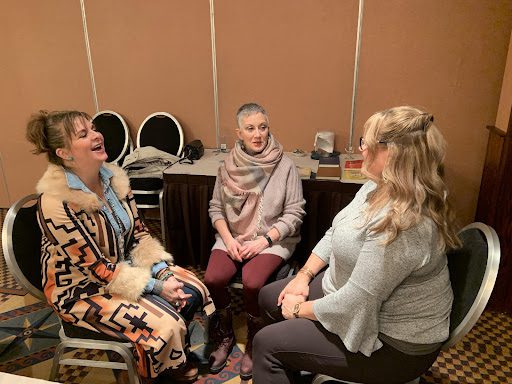 Financial Rewards
Hypnosis training and education offers increase in financial potential in various ways.  You can become a professional hypnotist and discover the freedom of being an entrepreneur or you can enhance your career with hypnotic skills.  Many nurses, educators, health professionals, realtors, corporate speakers and many other careers have incorporated hypnosis into their existing job helping them achieve greater success.
Accountability
Your trainer helps you master hypnotic skills. Reinforce your learning through observation and testing. Provides resources and learning materials, hypnosis audios and literature based on your learning style.  You receive the support you need to feel secure in your skills.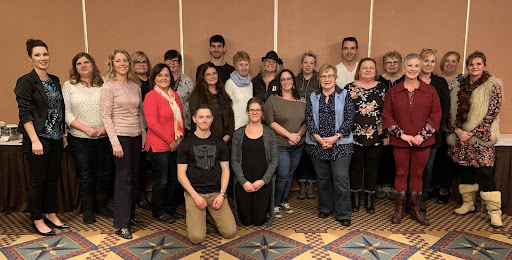 Better Communication
Hypnosis training helps you communicate better with clients, coworkers, spouse and children.
Upcoming Trainings
Feb. 09 – 12, 2024
May 03 – 06, 2024
Sept. 27 – 30, 2024
Nov. 22-25, 2024